New Dance Company is San Joaquin Valley's premiere modern dance organization, dedicated to supporting the area's finest modern dance performers and choreographers, presenting modern dance concerts, and providing a variety of dance education programs. New Dance Company is a non-profit, community organization which encourages dancers, members, students, and volunteers of all ages and dance styles to participate in the development of the local dance community.
Our aim is to promote the arts through a diversity of expression, inviting dance members and audiences of all ages, races, creeds, and technical ability.
NDC History
New Dance Company (NDC), founded in 1989 by Bethany King and Kathleen Torian-Taylor, is a 501(c)(3) dance performance organization that promotes the art of dance in the San Joaquin region including Stockton-based and Bay Area performances. New Dance Company showcases a unique style of fusion performance art, combining contemporary dance, theater, music, art, and improvisation.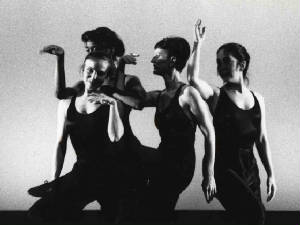 Collaboration & Community
NDC believes in collaborating with local community arts organizations.

Past Events have included:

In the Moment 2003, 2004, 2005, 2010
Vision Series 2005-2019
Dancing Poetry Festival SF 2004-2018
VALLEY DANCE 2007, 2008, 2010
Trolley Dances 2011
Mexican Heritage Performance 2013, 2014
High School Outreach 2014
Unity Dance, Turlock 2014
Art Expressions of San Joaquin 2015-2017
Dancing Through the Decades 2016
Spring Tribute, Yoga Center 2017
City of Stockton Collide 2018

NDC has received grant funding from the Stockton Arts Commission for Valley Dance, Trolley Dances, and Dancing Through the Decades.

NDC has also initiated the founding of San Joaquin Valley Dance Alliance, a county-wide arts organization dedicated to uniting the dance community, as well as promoting and educating the public about the art of dance.